For a long time now I've been plotting how to get rid of this light.
Is it me or does this remind you of the lights over the tables at Pizza Hut or Godfather's Pizza? I know it is
supposed
to be a Tiffany style lamp from Home Depot but I.just.can't.get.pizza out of my head when I look at it. The other problem I've had is that my hubs doesn't mind this lamp, probably for the same reasons I hate it! Just so you know, I didn't pick this lamp out, it came with the house. This is the only picture of it hanging that I could find, which happened to be during our remodel. When we moved in, this light was in the living room. Why you ask? Me too. It got moved within a week after our first day in the house.
About a month ago I was walking through the DI (goodwill in Utah) and happened upon this beauty. I snatched this sucker up for all of 5 dollars! I have drooled over drum shades f.o.r.e.v.e.r in magazines but could never afford the big price tags. I figured this might just work.
I sanded down the metal pieces after my husband took everything apart for me and then primed and painted them with ORB. Gotta love that stuff! Then I decided to recover the shade portion. I ripped off the old material because I worried that the light wouldn't penetrate and be bright enough if I went over it with the new material. Then with the help of mom, I hot glued (yep, that's my guilty secret) the material onto the frame and used some dark brown grosgrain ribbon (hot glued on again) to hide my imperfections. Plus, I think the ribbon adds some linear detail. Do you recognize this fabric? I used it on my
light box headboard
. Here it is all lit up:
Do you see how this light even came with a bottom plastic piece so you don't look up from the table at light bulbs? Still can't believe the price? Me either. I had to get a picture without the light on.
(Please ignore how off center the light is, I really need a narrower table, in the future, when money grows on trees!)


And finally, I got a shot of how I folded my material and ribbon over and didn't have to sew a thing. This is great, since I don't sew. Someday soon I'll learn.
I think this goes with the overall feel of my kitchen and eating area
so much better
than the Pizza Hut light. Even my husband admits it's not so bad. Plus, we will list the old light on Craigslist and sell it to someone whose home this will fit in.
The price breakdown:
Original light - $5
Material - Free (already had it)
Ribbon - $2
Hot glue - Free (already had it)
Pretty good for $7 don't ya think?
I'm linking this up with: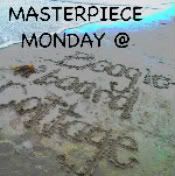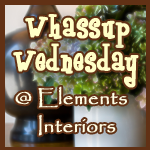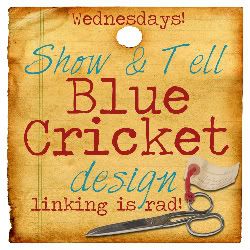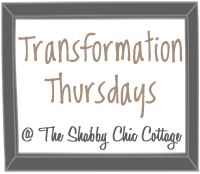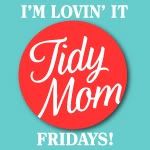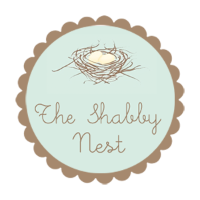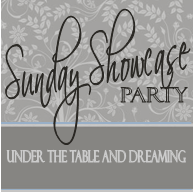 Debbie didn't blab about me but this was the only button I could find on her blog...forgive me.