I'm sure everyone knows what holiday is the next in line. Yup, St. Pat's Day. This is one that I don't have a.n.y decor for. I have been working on this little problem though.
You're probably asking how I'm going to be using all of this miscellaneous stuff in the pic. Well, Tausha over at Sassy Style Redesign (www.sassystyleredesign.blogspot.com) did a segment on Studio 5 (a local Utah program that often highlights bloggers) and inspired me to borrow her idea. Thanks Tausha!
Check it out!
I got some embroidery hoops from the local DI and then all of my other supplies and materials from Joann Fabrics. On sale, of course.
First one done. I love my sparkly shamrock.
I used a free print for this hoop from
Today's Fabulous Finds
. She has a t.o.n. of fun stuff for printing!
The last one is pretty simple. This is just a paper mache (spelling?) letter. I toyed with the idea of spray painting it, but like the natural look. (I'm being lazy too.) Of course, the B is for Black...I'm a sucker for monograms!
I hooked all of these together with a bit of Irish green ribbon.
Here these little beauties are hung on my front door. That middle one is a bit crooked, I'm just telling myself it adds to the charm. I
finally
took down the Christmas wreath I had hanging there. Soooo.....there's now a little bit o' green in my home.
I swear that someday I'm going to get to Ireland and visit. Every picture you see is SO green! I am fascinated with the history there. Mainly, because it's where a lot of my ancestors came from. Go Irish!
Featured on:
All Free Holiday Crafts
Linking this to: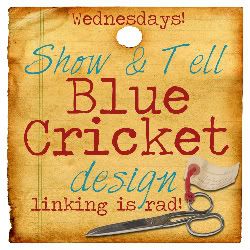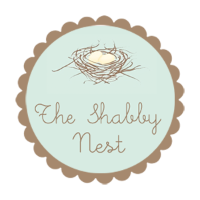 >