I sure hope everyone is having a great weekend! I know I am. My husband and I (minus the kids, squeee!) are spending a well deserved couple of days in Sun Valley, ID.
It is gorgeous! Expect pictures of our wanderings later this week.
I just wanted to invite everyone over to Sarah's place at Three Boys today. I'm guest posting with a new junk to treasure
project
.
Take some time to look at all of the great furniture makeovers she does! Her talent is beyond belief!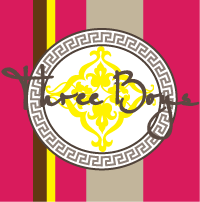 Oh and she is a Shaklee distributor too. Right now you can get a great 15% discount on Shaklee products. They are my standout favorites for low cost and versatile cleaning capability.
I'll be back up and running again next week so check back to see what I've been up to.