Ok, ok, I admit that I'm a bit jealous of everyone in other parts of the country who are seeing signs of spring.
Things here are starting to warm up but you never know when that freak spring storm is going to hit.
I decided I really needed a jump on spring so I brought a little inside. Plus, spring is one of my favorite seasons.
(I happen to love Easter too.)
I found all of these hurricane pieces and the cheese cloche at the DI.
The ones with the candlestick bases were made by me. I spray painted a couple of blue candlesticks white and then hot glued them to the bottom of the glass pieces. I also spray painted the base of the cloche.
The Easter eggs are actually made out of chalk. I found them at the dollar store. I was going to make some with the robin's egg look
(I still might.)
but these will do if I don't have the time to make my own.
I love this ivy that I planted in a little pot from Ikea. Of course setting it on spanish moss gives it more of a natural element in my book. :)
My favorite might be this cute little teacup I put inside of my cloche. I love blue and white china soooo much!
I know I'm a sucker!
I love the little orchid I found too. My husband hates how it sticks out of the hurricane...but what does he know? I'm sold on it and that's what counts, right?
I tried grouping a few of these thing on a tarnished silver tray I picked up at a garage sale years ago. I don't know if I'm lovin' this look but it does make it easier to scoot things out of the way when it's time for dinner.
Sometimes function wins over style.....sometimes! Ha!
Whichever, I'm happy to have a few fun spring things to liven up my home.
Hope you all have a great remainder of your weekend!
Linking to: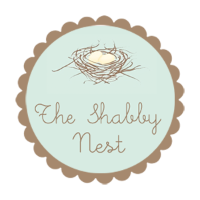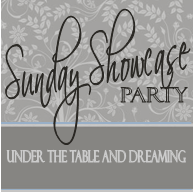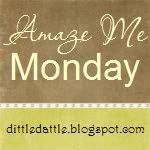 Blue Cricket Design
House of Hepworths
Remodelaholic
Tatertots and Jello
Fingerprints on the Fridge
The Speckled Dog
Green Door Designs
Centsational Girl
A Stroll Through Life