I admit I've been neglecting this little guy. Well, not really him, but definitely his room.

His room is one of the only rooms in my home that has not had any attention from me since we moved in a year ago.

Well, his and mine.

I'm working on it though. I HAVE PLANS!


I linked his cute little mug to
Lisa's Chaos
.
How could I have not made his room as cute as he is? Bad mom.
He is the third child and decorating the nursery has just fallen to the side due to the craziness that has been our life for the last year.
(Max is now almost 20 months old...shame on me!)
A couple of weekends ago, I finished this fun little project.
I have had this material, wood letters, and fabric for over a year and haven't done anything with it. Pretty sad, considering this was soooo easy!
I just wrapped the canvases with the material by stapling it on the back and then hot glued the letters to the front. I thought about distressing the letters a bit but decided not to. I like how the bright white plays off the fabric.
This little project is hung just above the changing table that a friend gave me for free awhile back.
I hope to paint this room and do a little somethin' somethin' with the moulding in here eventually. With my track record, Max will be 3 before this gets done.
Stay tuned for more fun in the nursery. :)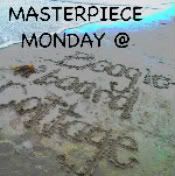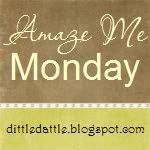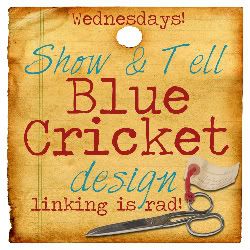 The V Spot